蕃茄開心果意大利脆餅 | 咖喱南瓜曲奇 | Savoury Tomato Pistachio Biscotti | Curry Pumpkin Cookie
Eva Chan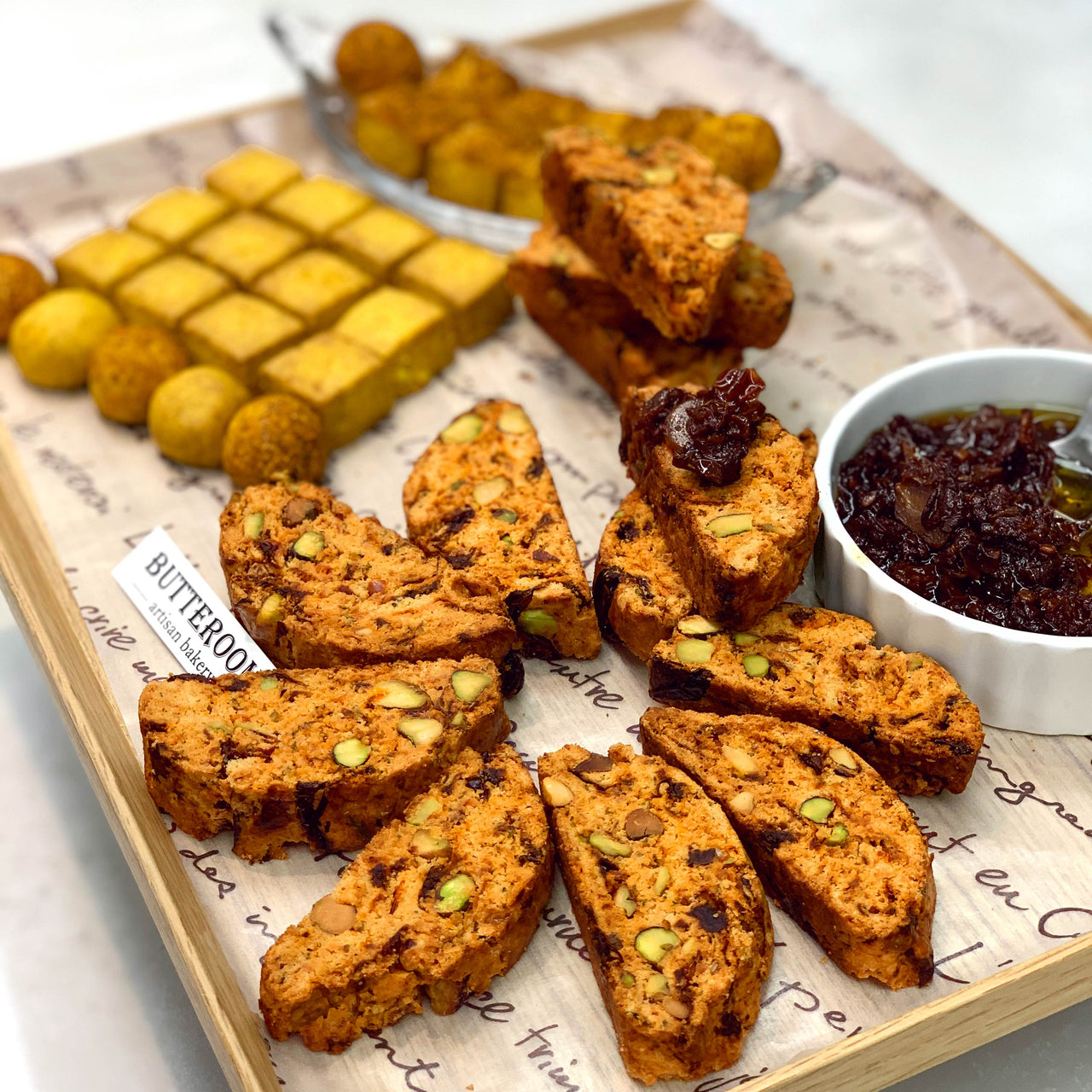 上課時間:約 3小時
Duration:3 hours
--------
Biscotti 是一款源於意大利的餅乾,在製作過程中需經過兩次烘焙,來達到香脆的效果。普遍是甜味為主,適合配咖啡或奶茶。
這次將教授用上番茄的鹹香口味,加上開心果仁,令味道更香口。
課程還會教授另一款咖哩味曲奇金磚,鬆脆惹味,讓你吃不停口。
-
Biscotti is a traditional biscuit snack from Italy. This cookie need to be baked twice and has a oblong shaped, crunchy and firm texture and great for dipping. This time Eva will show you how to make this Biscotti in a savoury flavour with tomato and pistachio.
This class will also demonstrate another recipe - Curry flavoured cookie cube, giving the traditional cookie a new twist.
--------
注意事項/Remarks:
*由於水果當造季節不同,導師或會轉換其他水果作為餡料,敬請留意。
*Please note that due to different season, instructor may use other fruit for filling without further notice.
-
*因應天氣炎熱,同學可自備冰包。
*Students are welcome to bring their own ice pack.
-
*部分程序將會由學員一同製作或由導師示範。
*Particular procedures will be proceeded by participants as team or demonstrated by Instructor
--------
每班人數:8-10人
8-10 participants
-
每位可帶走兩款合共約50塊曲奇
Total of 50 pcs cookies / participant
--------
包裝盒/Packaging:

為支持環保,希望同學能自備保鮮盒。
Help save the environment, we encourage participants bring along reusable packing box for the finished products.
--------