咖啡提拉米蘇 | 宇治抹茶提拉米蘇 | Tiramisu | Uji Matcha Tiramisu
Eva Chan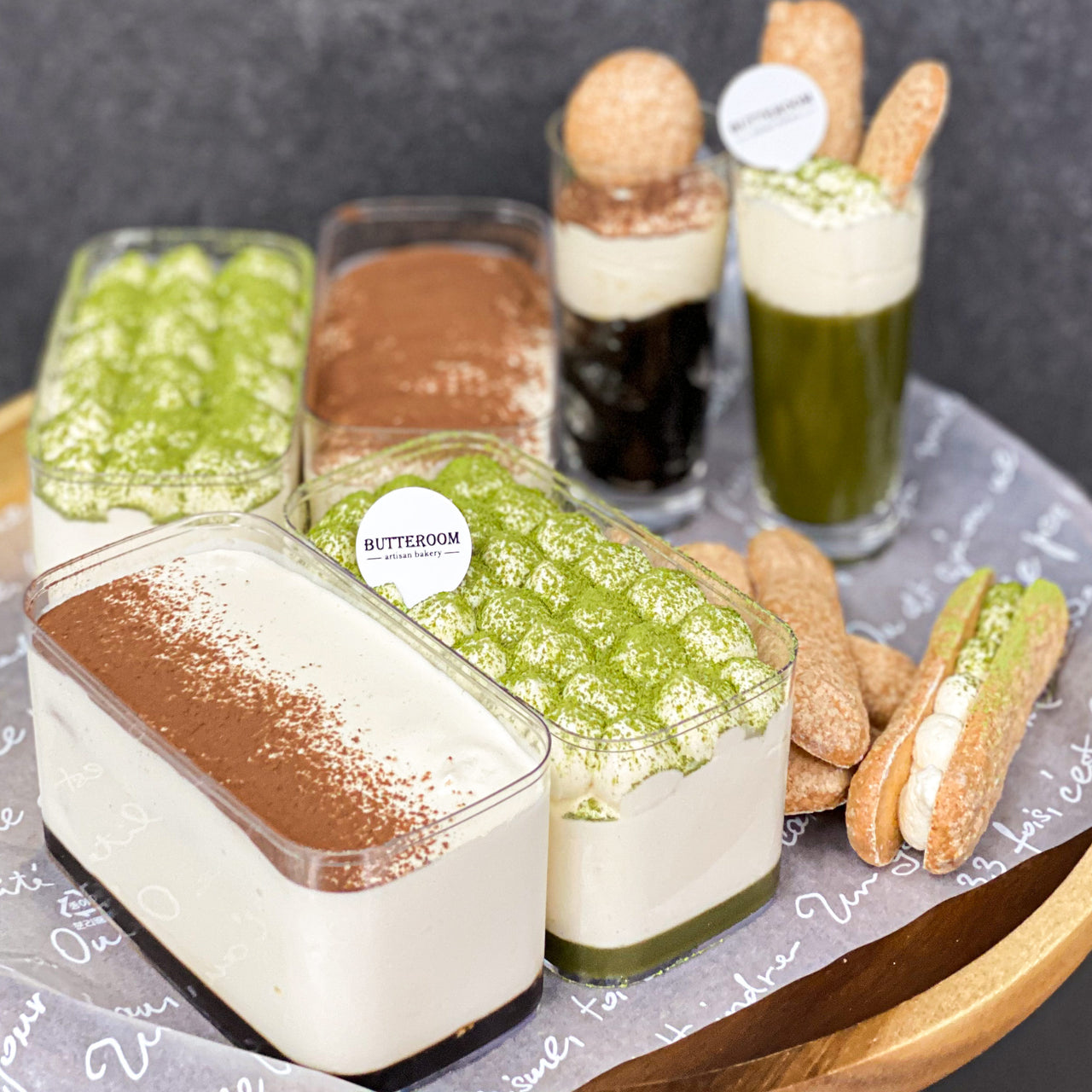 上課時間:約 3小時
Duration:3 hours
--------
提拉米蘇 Tiramisu 相信大部分人也認識和吃過。
這次會教授如何製作這款美味經典的咖啡味意大利甜點,用上親手焗製的手指餅乾,配以大量馬斯卡彭軟芝士製作而成的内餡和專屬的咖啡甜酒,口感順滑入口即化。
課堂還會同時教授另一款宇治抹茶口味的Tiramisu,讓你同時可品嚐到香濃咖啡和甘香抹茶的味道。
-
TIRAMISU is a classic Italian dessert with coffee flavour.
This class will teach you how to bake your own ladyfinger biscuits, the technique in making the traditional tiramisu filling with mascarpone cheese and coffee liqueur to get a smooth, creamy and melt-in-your-mouth texture.
We will also teach how to change the original tiramisu into Matcha, so that you can enjoy both coffee and matcha flavour tiramisu anytime!
--------
注意事項/Remarks:
*由於水果當造季節不同,導師或會轉換其他水果作為餡料,敬請留意。
*Please note that due to different season, instructor may use other fruit for filling without further notice.
-
*因應天氣炎熱,同學可自備冰包。
*Students are welcome to bring their own ice pack.
-
*部分程序將會由學員一同製作或由導師示範。
*Particular procedures will be proceeded by participants as team or demonstrated by Instructor
--------
每班人數:8-10人
8-10 participants
-
每位可帶走4件蛋糕
4 pcs of Tiramisu/participant
--------
包裝盒/Packaging:

為支持環保,希望同學能自備保鮮盒。
Help save the environment, we encourage participants bring along reusable packing box for the finished products.
--------