黑芝麻瑪德蓮|香橙瑪德蓮|咖啡杏仁曲奇|Sesame Madeleine|Orange Madeleine|Coffee Almond Cookie
Eva Chan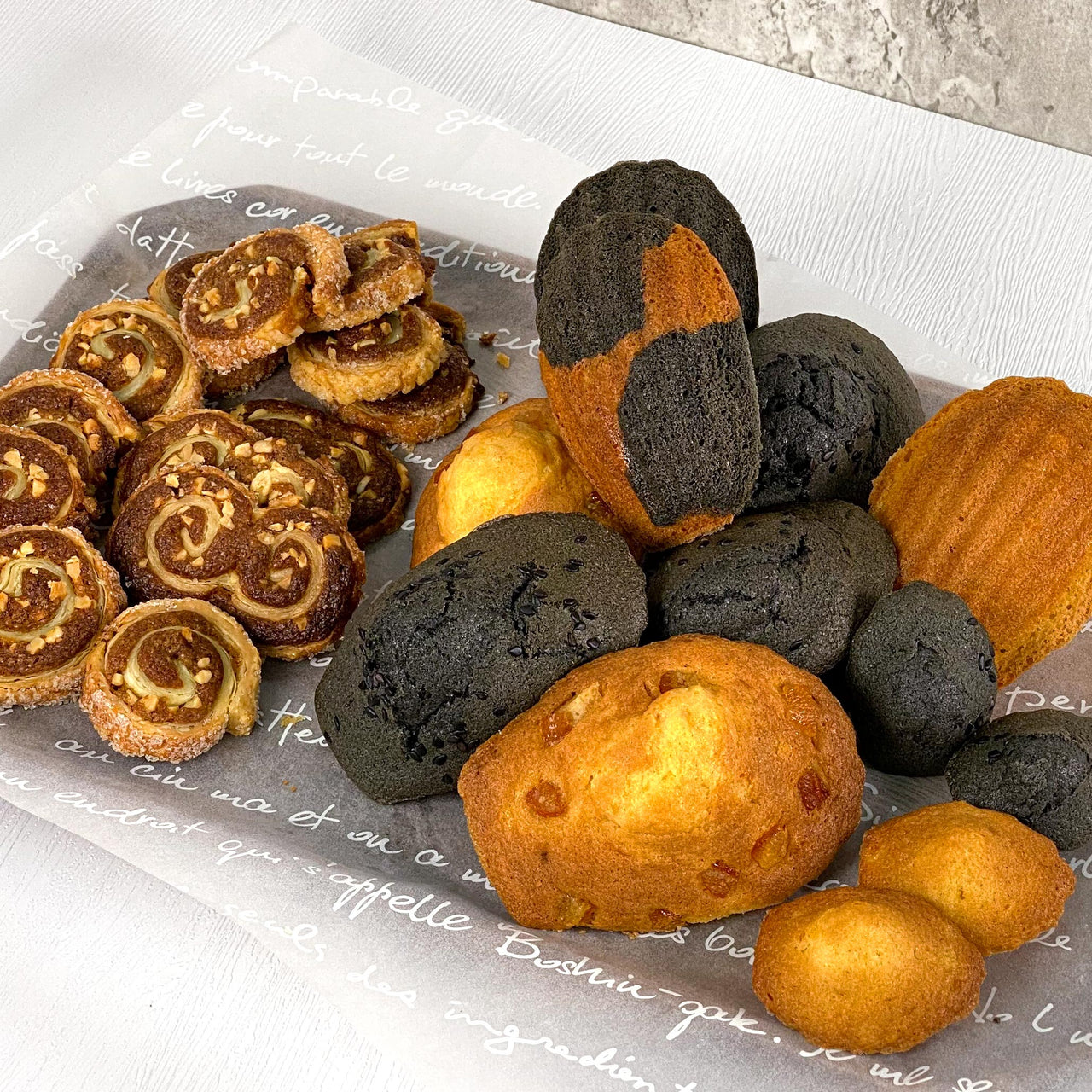 上課時間:約 3小時
Duration:3 hours
--------
法式的經典甜品 — 瑪德蓮蛋糕,特點是帶著香濃純正法國牛油的香味,還有中間那高聳聳的肚子。
分別將滿滿的香橙和黑芝麻元素放進這小巧精緻的貝殼蛋糕内,再掃上一抹食用金粉,將瑪德蓮提升到更高貴的層次。
課堂上還會示範另一款咖啡杏仁螺旋曲奇給大家品嚐。
-
This class will guide you through the whole process in making the classic French pastry - MADELEINE in sesame and orange flavour.
We will also demonstrate another recipe - Coffee almond spiral cookie, and enjoy the finished products during class.
--------
注意事項/Remarks:
*由於水果當造季節不同,導師或會轉換其他水果作為餡料,敬請留意。
*Please note that due to different season, instructor may use other fruit for filling without further notice.
--------
每班人數:8-10人
8-10 participants
-
每位可帶走每款味道各6件瑪德蓮蛋糕及約15件曲奇
6pcs of each flavour of Madeleines and approx. 15pcs cookies / participant
--------
包裝盒/Packaging:

為支持環保,希望同學能自備不少於 7"闊 x 10"長 x 4"深的保鮮盒。
Help save the environment, we encourage participants bring along reusable packing box for the finished products.
Recommend box size : 7" width x 10" length x 4" depth
--------