紫薯芒果紫米卷蛋 | Purple Potato & Mango Sticky Rice Roll Cake
Eva Chan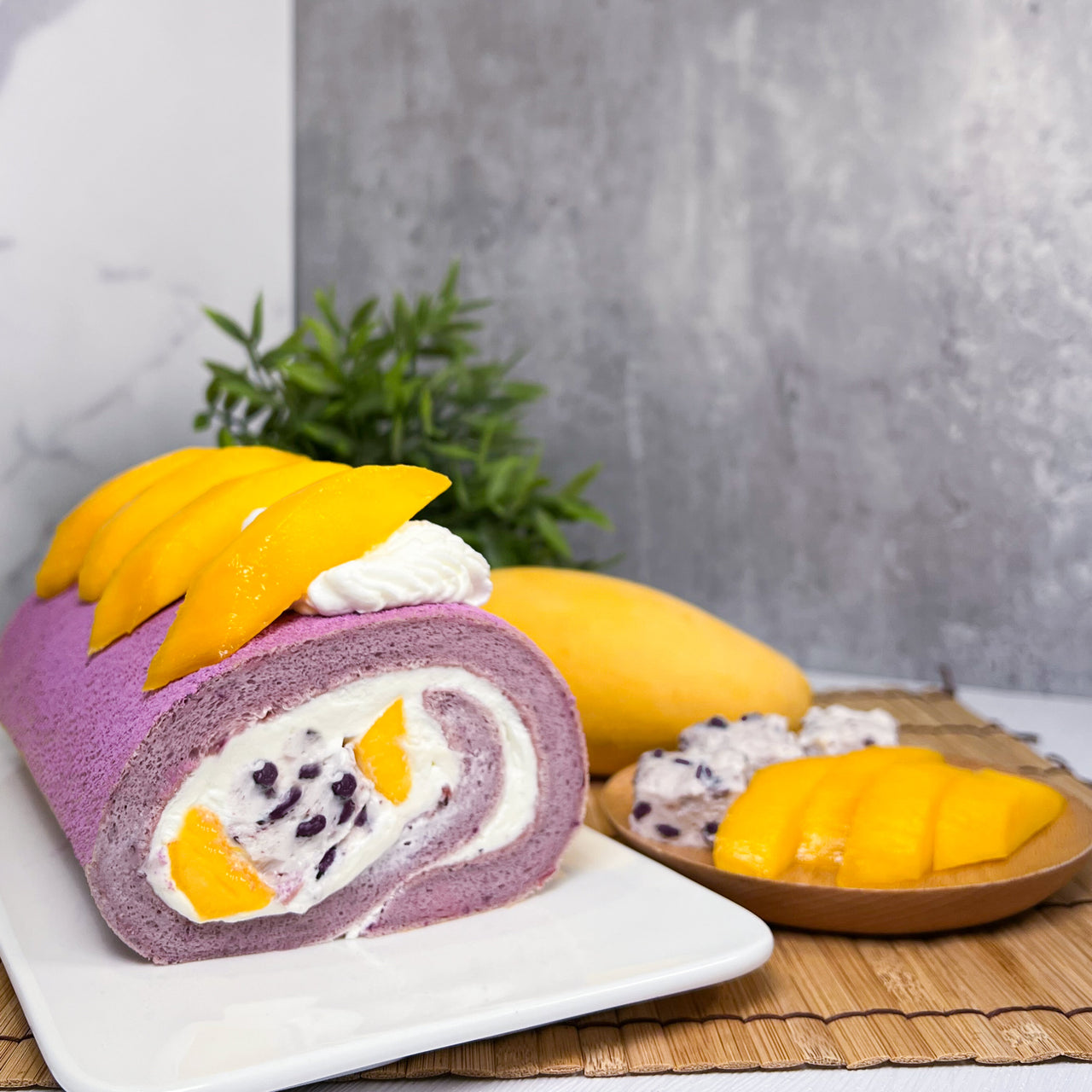 《全新創作甜點課》
紫薯芒果紫米卷蛋
Purple Potato & Mango Sticky Rice Roll Cake
上課時間:約 3 小時
Duration:3 hours
--------
將多種甜品原素集於一身,演繹出不同的形態和味道。
用上鹿兒島紫薯製作的鬆軟海綿蛋糕,香滑濃郁的椰香忌廉、使用富含豐富花青素的紫米做成米糕包入蛋糕之中,再配上新鮮芒果肉,口感既鬆軟香甜又煙韌,絕對會讓你一試難忘。
-
Soft and chewy texture with a special rice cake centre and a hint of coconut in every bite.
This class will guide you through the whole process in making a moist & fluffy sponge cake using Japanese sweet purple potato, how to make a smooth and creamy coconut cream filling, the technique in making black glutinous coconut rice cake, rolling a perfect roll cake and decorate with a stunning appearance.
--------
注意事項/Remarks:
-
*所有課堂一經報名不能取消或改期,敬請留意。課堂過程中不准錄影錄音。
*All bookings are are non-refundable and rescheduling. No video and audio recording during class. 
-
*部分程序將會由學員一同製作或由導師示範。
*Particular procedures will be proceeded by participants as team or demonstrated by Instructor
-
*因應天氣,如路程遙遠建議同學自備冰袋。
*Students are welcome to bring their own cooler bag.
-
*由於水果/材料當造季節不同,導師或會轉換其他水果/材料作為餡料,敬請留意。
*Please note that due to different season, instructor may use other ingredients or fruit for filling without further notice.
--------
每班人數:8-10人
8-10 participants
-
每位可帶走1條卷蛋糕
1 Full Roll/ participant
--------
包裝盒/Packaging:
教室有提供包裝盒,為支持環保,同學也可自備包裝盒。
建議包裝盒尺寸:10"(長) x 7"(闊) x 5"(高)
Studio provides packaging box, to help saving the environment, we also encourage participants to bring along reusable packing box.
Suggested packaging box size: 10"(L) x 7"(W) x 5"(H).
--------