檸檬熱情果磅蛋糕 | 栗子磅蛋糕 | 鹽之花焦糖榛子曲奇 | Lemon Passionfruit | Chestnut Pound Cake | Fleur de Sel Caramelized Hazelnut Cookie
Eva Chan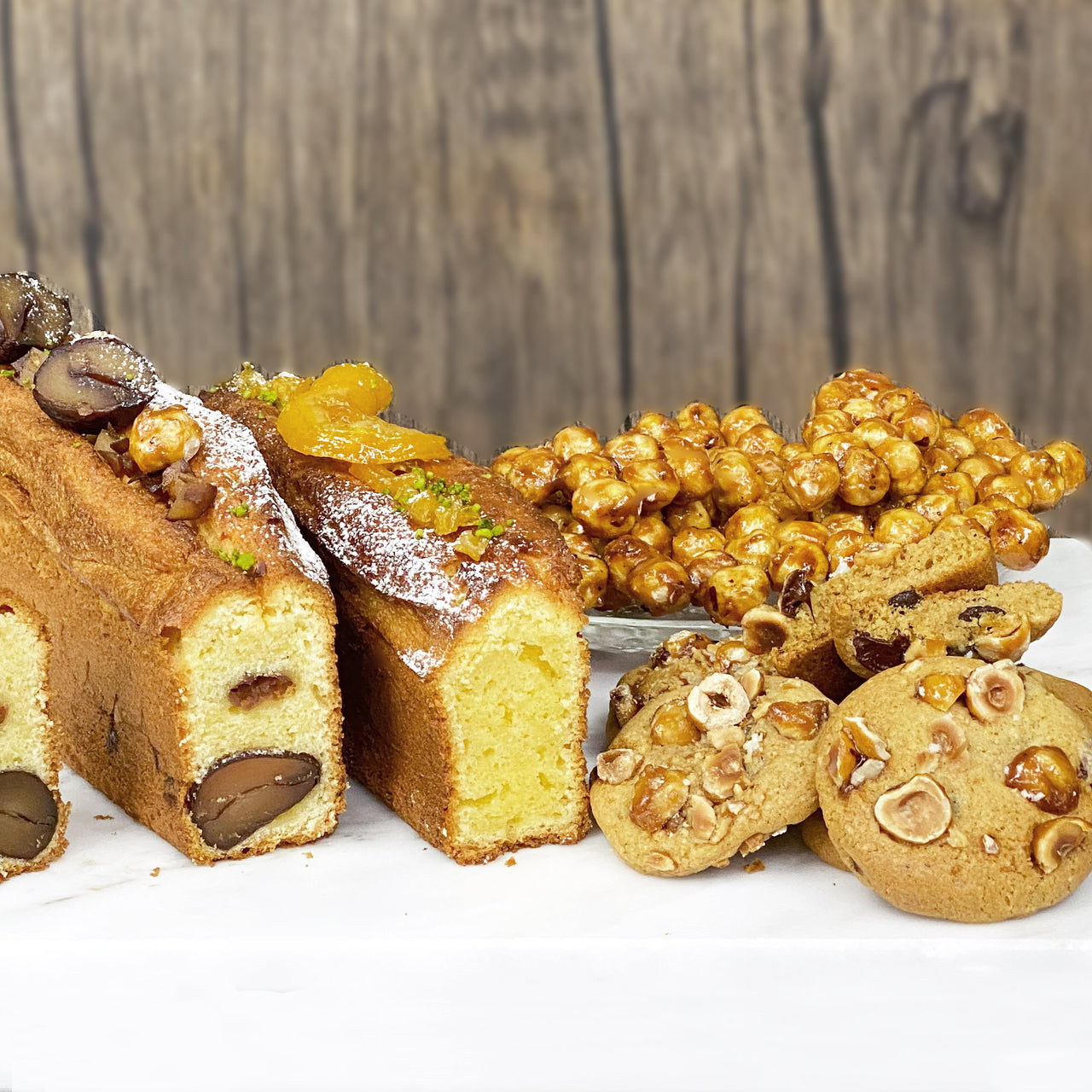 上課時間:約 3小時
Duration:3 hours
--------
創新地加入兩種獨特風格的材料 —豐富果香的熱情果和檸檬及香濃的栗子,讓你重新愛上這款經典的常温蛋糕。
課堂上Eva將教導大家如何做出輕盈濕潤的磅蛋糕、蛋糕和内餡實作、鹽之花焦糖榛子軟曲奇示範教學和蛋糕組裝技巧,是茶點和送禮的首選。
-
This class will show you how to make modern moist pound cakes in two creative flavors – chestnut & passionfruit lemon.
Eva will also demonstrate a soft cookie -"Fleur de sel caramelized hazelnut", a great treat for tea party or holiday gift.
--------
注意事項/Remarks:
-
*部分程序將會由學員一同製作或由導師示範。
*Particular procedures will be proceeded by participants as team or demonstrated by Instructor
-
*因應天氣炎熱,同學可自備冰包。
*Students are welcome to bring their own ice pack.
-
*由於水果當造季節不同,導師或會轉換其他水果作為餡料,敬請留意。
*Please note that due to different season, instructor may use other fruit for filling without further notice.
--------
每班人數:8-10人
8-10 participants
-
每位可帶走
1條約 8吋長條栗子蛋糕、1條約8吋長條熱情果檸檬蛋糕及8片曲奇
2pcs 8" Slim Pound Cake & 5pcs soft cookies /participant
--------
包裝盒/Packaging:
為支持環保,希望同學能自備保鮮盒。
Help save the environment, we encourage participants bring along reusable packing box for the finished products.
--------