黑烏龍茶雲石戚風蛋糕 配鹽之花奶蓋 & 蜜柑手工果醬 | Black Oolong Tea Marble Chiffon Cake with Salted Thick Cream & Handmade Mikan Jam
Eva Chan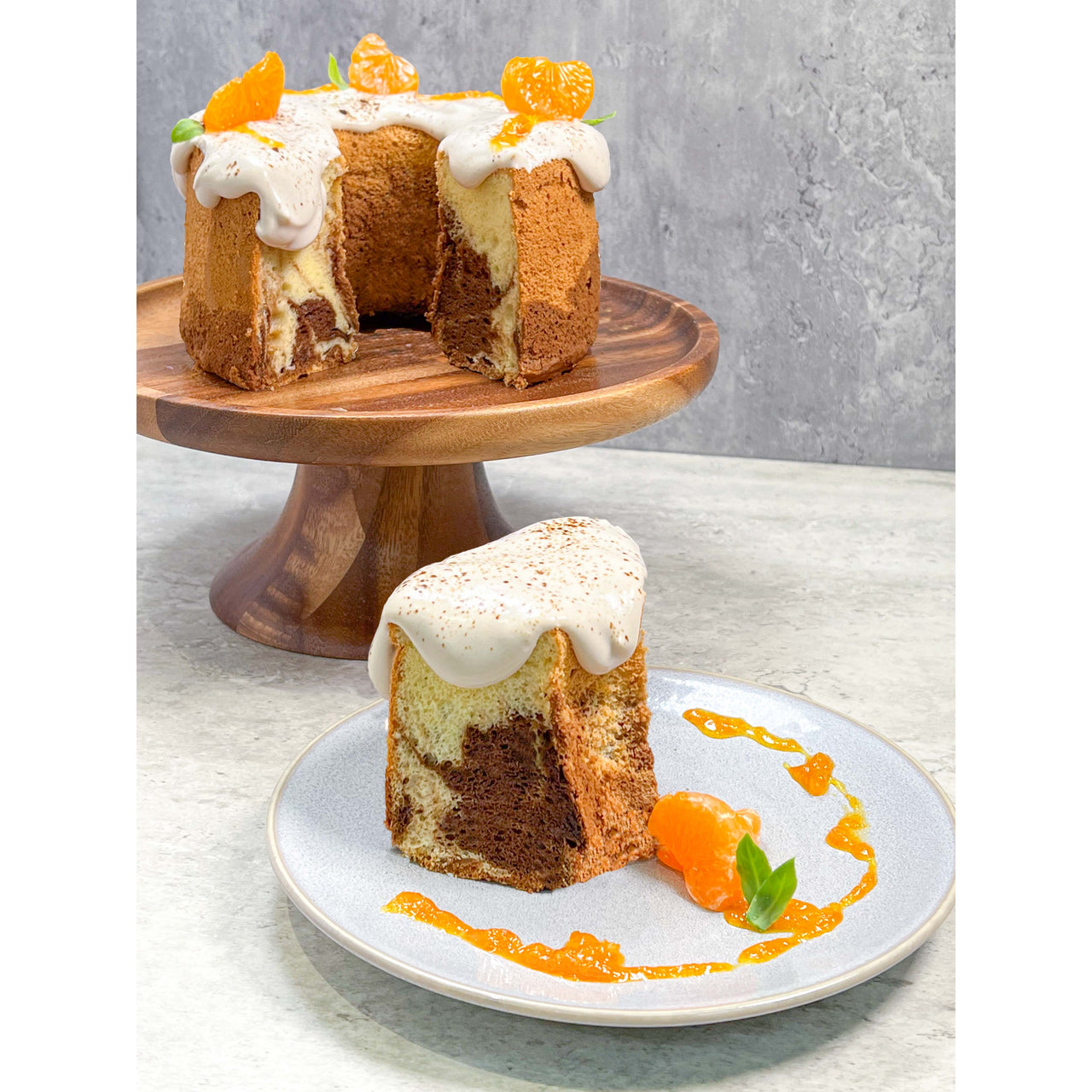 《全新創作甜點課程》
黑烏龍茶雲石戚風蛋糕 配鹽之花奶蓋 & 蜜柑手工果醬
Black Oolong Tea Marble Chiffon Cake with Salted Thick Cream & Handmade Mikan Jam
上課時間:約 3 小時
Duration:3 hours
--------
當飲品演繹成為一個蛋糕,帶來與別不同的味蕾享受!
用上日本特濃黑烏龍茶,加上特別技巧製作出鬆軟濕潤又好看的雲石戚風蛋糕,上層加上減糖輕盈版的香滑鹽之花烏龍茶奶蓋,搭配用上新鮮蜜柑製作的手工果醬一起享用,每一口都充滿著茶香和果香味道的豐富口感。
-
A Strong Black Oolong Tea Marbled Chiffon Cake with a lighter and less sweet version of Salted Thick Cream topping, serve with Handmade Mikan Jam.
This Pâtisserie Baking Workshop will show you how to make the chiffon cake, the thick cream topping and the handmade jam, guide you through the whole process in making a stunning and delicious dessert!
--------
注意事項/Remarks:
-
*所有課堂一經報名不能取消或改期,敬請留意。課堂過程中不准錄影錄音。
*All bookings are are non-refundable and rescheduling. No video and audio recording during class. 
-
*部分程序將會由學員一同製作或由導師示範。
*Particular procedures will be proceeded by participants as team or demonstrated by Instructor
-
*因應天氣,如路程遙遠建議同學自備冰袋。
*Students are welcome to bring their own cooler bag.
-
*由於水果/材料當造季節不同,導師或會轉換其他水果/材料作為餡料,敬請留意。
*Please note that due to different season, instructor may use other ingredients or fruit for filling without further notice.
--------
每班人數:8-10人
8-10 participants
-
每位可帶走1個約7"蛋糕 及1樽手工蜜柑果醬 
One 7" whole cake & Handmade Mikan Jam/ participant
--------
包裝盒/Packaging:
教室有提供包裝盒,為支持環保,同學也可自備包裝盒。
建議包裝盒尺寸:8"(長) x 8"(闊) x 7"(高)
Studio provides packaging box, to help saving the environment, we also encourage participants to bring along reusable packing box.
Suggested packaging box size: 8"(L) x 8"(W) x 7"(H).
--------