經典長崎蛋糕 | 酒漬提子 及 草莓紅莓奶油酥餅 | Nagasaki Castella Cake | Rum Raisin & Strawberry Cranberry Cream Cookies
Eva Chan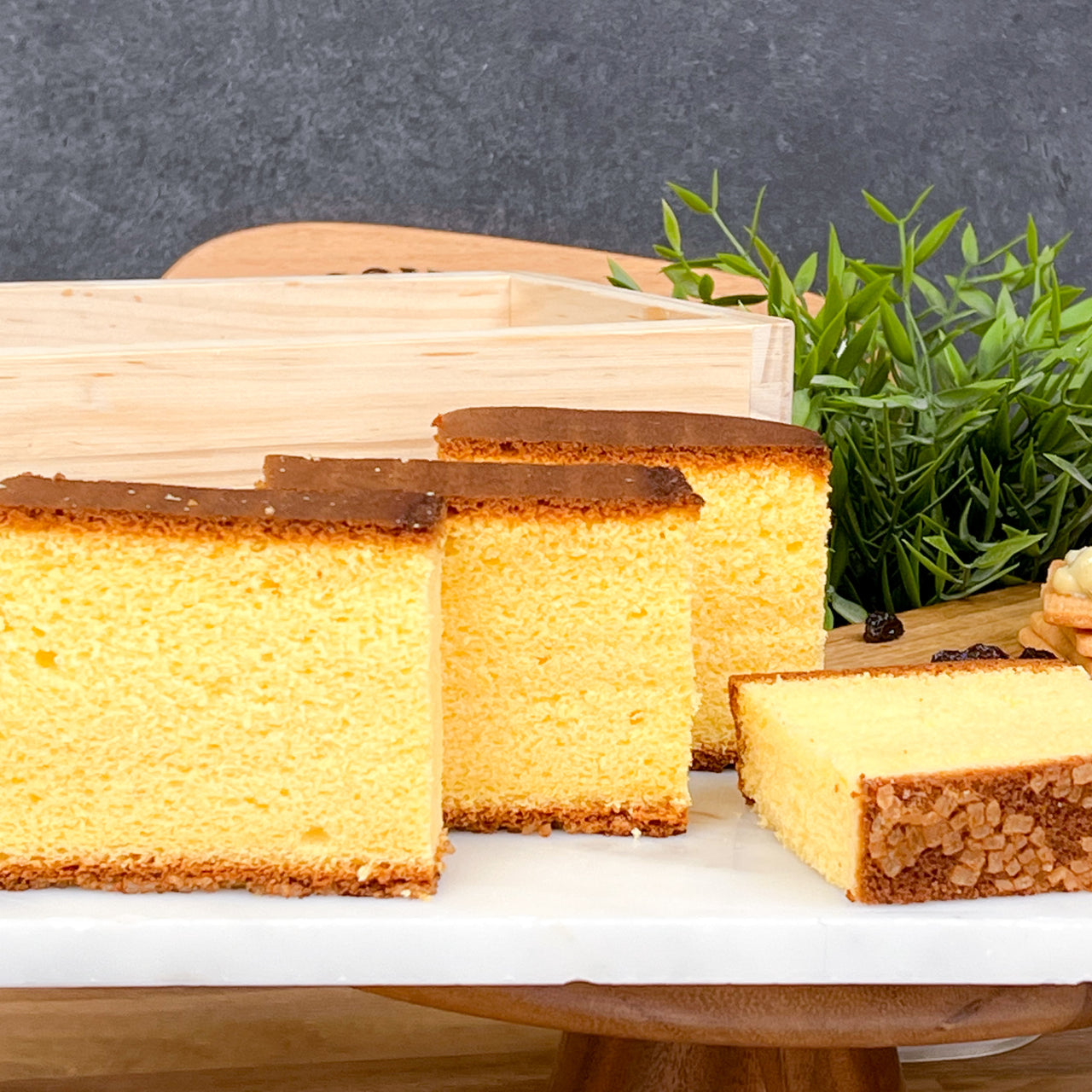 甜點系列 - 經典長崎蛋糕 | 酒漬提子 及 草莓紅莓奶油酥餅
Nagasaki Castella Cake | Rum Raisin & Strawberry Cranberry Cream Cookies
上課時間:約 3小時
Duration:3 hours
--------
這次將教授大家如何製作經典的長崎蛋糕,課程將會講解使用傳統木模烘烤技巧,低糖配方的比例掌握、麵糊狀態及烘烤温度調節,做出綿密濕潤富彈性的口感,讓你在家也能製作出專門店的水準!
另外課程還會教導另一款夾心酥餅、濃濃的冧酒提子酒香内餡和草莓忌廉紅莓果香內餡,夾在鬆脆酥餅曲奇中,無論是常溫吃或冷藏吃都有一番風味。
-
This class will show you how to make the classic Nagasaki castella sponge cake. You will learn the technique of baking with traditional wooden mold and low-sugar recipe to make a moist, fluffy and spongy cake at home.

This class will also teach you how to make cream sandwich cookies with two cream fillings - Rum Raisin & Strawberry Cranberry.
--------
注意事項/Remarks:
-
*部分程序將會由學員一同製作或由導師示範。
*Particular procedures will be proceeded by participants as team or demonstrated by Instructor
-
*同學可因應天氣溫度自備冰包。
*Students are welcome to bring their own ice pack.
-
*由於食材當造季節不同,導師或會轉換其他食材作為餡料,敬請留意。
*Please note that due to different season, instructor may use other fruit for filling without further notice.
--------
每班人數:8-10人
8-10 participants
-
每位可帶走原條長崎蛋糕及約8件夾心酥餅
1 pc of Castella Cake and 8pcs cream cookies / participant
--------
包裝盒/Packaging:
為支持環保,同學可自備不少於 7"闊 x 10"長 x 6"深的保鮮盒。
Help save the environment, we encourage participants bring along reusable packing box for the finished products.
Recommend box size : 7" width x 10" length x 6" depth
--------