法式牛角酥|Handmade French Croissant
Eva Chan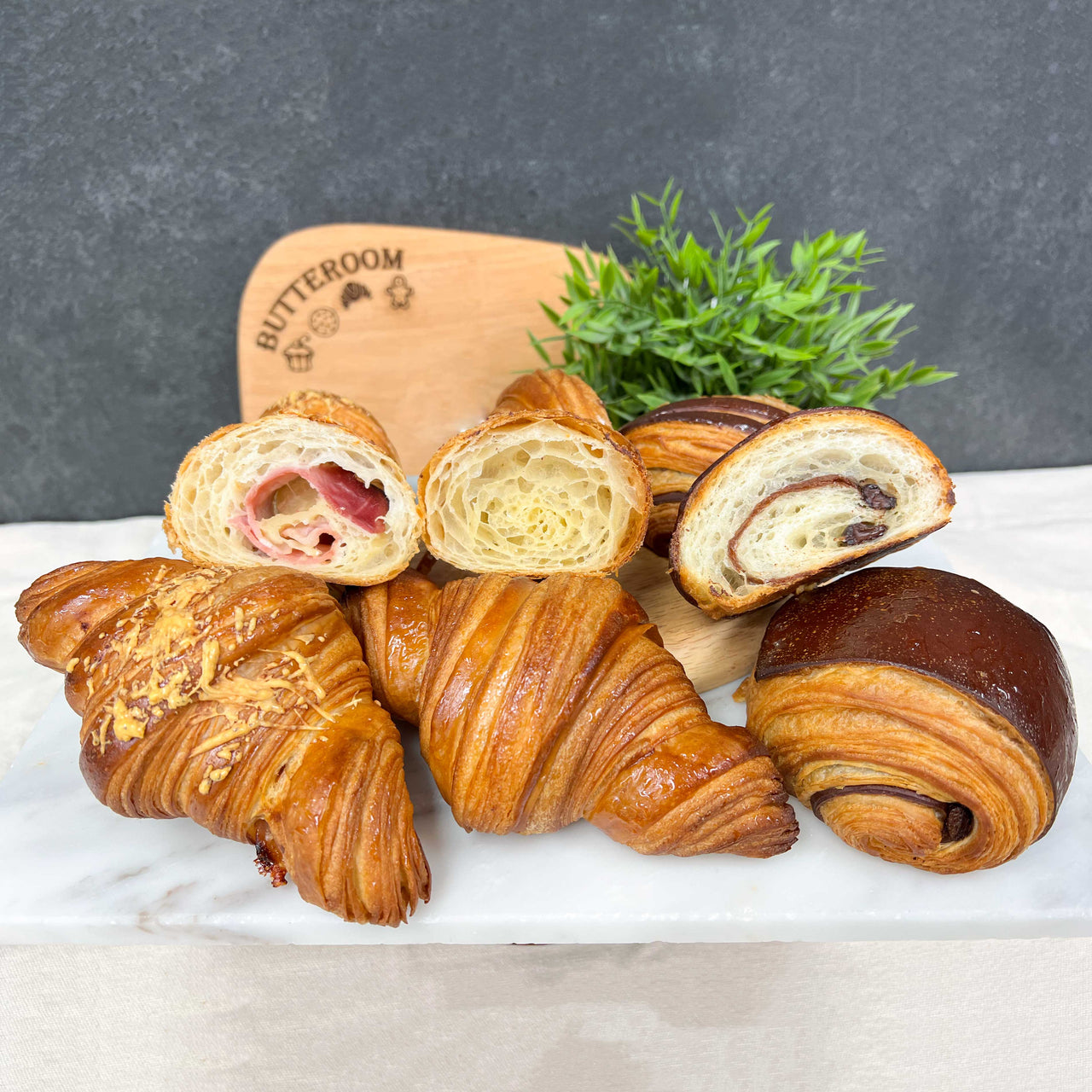 麵包系列 - 法式牛角酥 Handmade French Croissant
上課時間:約 6 小時 (10:30-16:30)
Duration:6 hours (10:30-16:30)
--------
牛角包是每家法式麵包店必定有的招牌產品。
一顆好的牛角包可以取決於其酥脆度、層次、味道和空氣感,這種種因素都關乎於使用的材料、摺疊次數、溫度和發酵時間。
這堂課除了教會大家如何製作層次豐富的法式牛角包,還會帶領大家深入認識關於牛角包的材料運用、摺疊技巧的變化等要訣。
課堂亦會教導大家製作芝士火腿牛角酥及使用雙色麵團製作朱古力酥,希望讓大家在家中也能做出法式麵包店的水準。
-
Crunchy, puffy, buttery & layers are everything about a perfect croissant.
This class will guide you through the whole process in making the classic French Viennoiserie Bread : Plain Croissant, Ham & Cheese Croissant & Pain au Chocolat.

We will also teach you how to choose ingredients and the secret technique in making the perfect croissant at home!
--------
注意事項/Remarks:
-
*部分程序將會由學員一同製作或由導師示範。
*Particular procedures will be proceeded by participants as team or demonstrated by Instructor
-
*因應天氣炎熱,同學可自備冰包。
*Students are welcome to bring their own ice pack.
-
*由於材料當造季節不同,導師或會轉換其他水果作為餡料,敬請留意。
*Please note that due to different season, instructor may use other ingredients for filling without further notice.
--------
每班人數:8-10人
8-10 participants
-
每位可帶走合共14-16件麵包
14-16pcs of bread / participant
--------
包裝盒/Packaging:
為支持環保,同學可自備不少於 10"闊 x 10"長 x 5"深的保鮮盒。
Help save the environment, we encourage participants bring along reusable packing box for the finished products.
Recommend box size : 10" width x 10" length x 5" depth
--------