紅莓英式鬆餅配草莓玫瑰手工果醬 | Cranberry British Scones with Strawberry Rose Jam
Eva Chan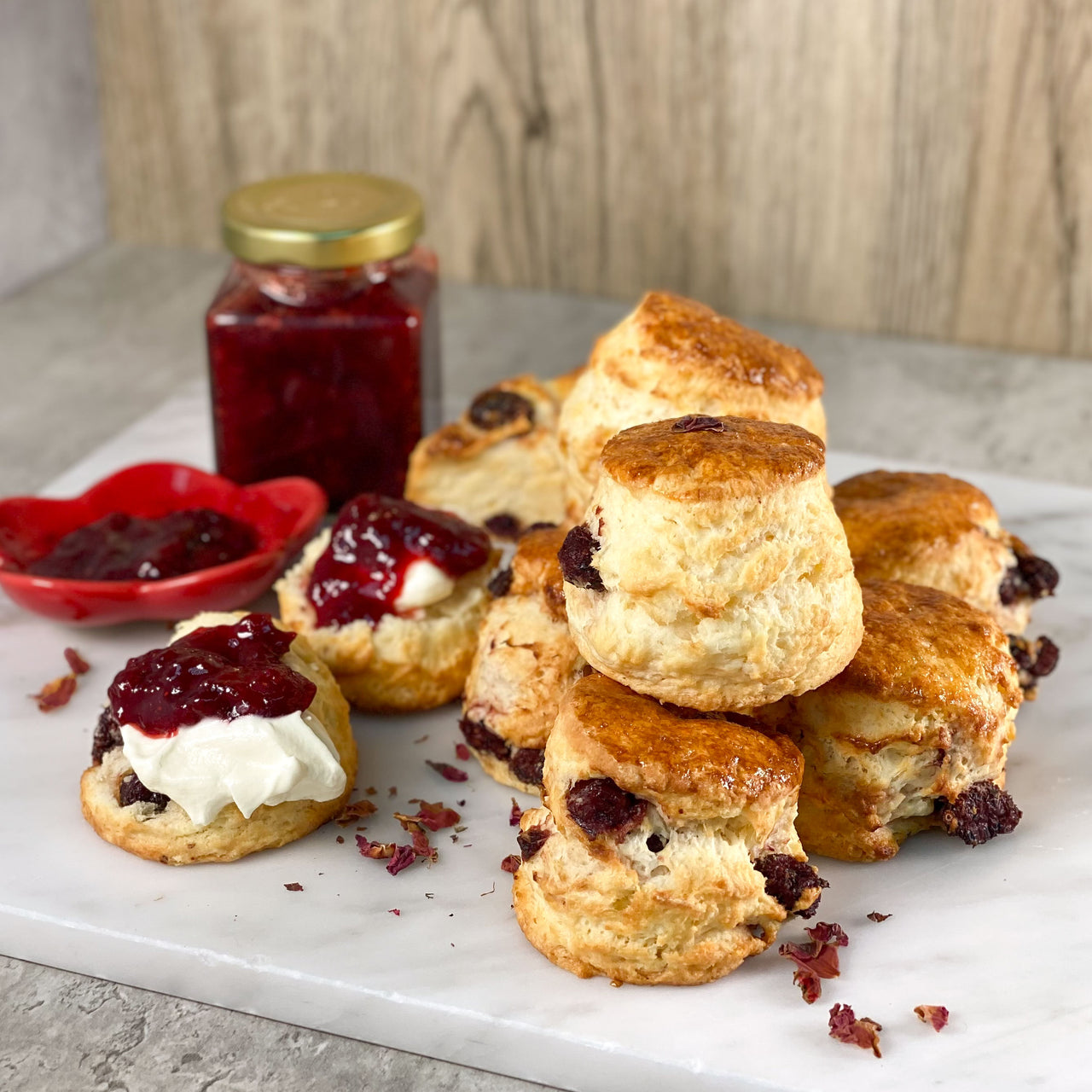 甜點系列 - 紅莓英式鬆餅配草莓玫瑰手工果醬
Cranberry British Scones with Strawberry Rose Jam
--------
外面香脆,內裡鬆軟可口的紅莓英式鬆餅、抹一點忌廉和手工果醬,配上一壺香濃英式早餐茶,讓你在家中也可享受早餐的好時光!
教你做出外脆內軟的鬆餅的技巧和要訣及親手製作草莓玫瑰手工果醬帶回家!
-
Homemade cranberry english scones with crispy crust on the outside, moist and soft on the inside
Serve with a little bit cream and handmade jam and a pot of english breakfast tea, you can also enjoy a relaxing breakfast moment at home!
--------
注意事項/Remarks:
*所有
報名經確認後恕不能更改或取消, 謝謝見諒。
*All registrations are not allowed to reschedule / cancelled after confirmation.
*由於水果當造季節不同,導師或會轉換其他水果作為餡料,敬請留意。
*Please note that due to different season, instructor may use other fruit for filling without further notice.
-
*因應天氣炎熱,同學可自備冰包。
*Students are welcome to bring their own ice pack.
-
*部分程序將會由學員一同製作或由導師示範。
*Particular procedures will be proceeded by participants as team or demonstrated by Instructor
--------
每班人數:8-10人
8-10 participants
-
每位可帶走10-12個鬆餅及1樽自製手工果醬
10-12 scones and a bottle of handmade jam / participant
--------
包裝盒/Packaging:
為支持環保,希望同學能自備保鮮盒。
Help save the environment, we encourage participants bring along reusable packing box for the finished products.
--------