迷你雙重芝士蛋糕配焦糖脆糖 | Petite Double Cheesecake with Caramel Crunch
Eva Chan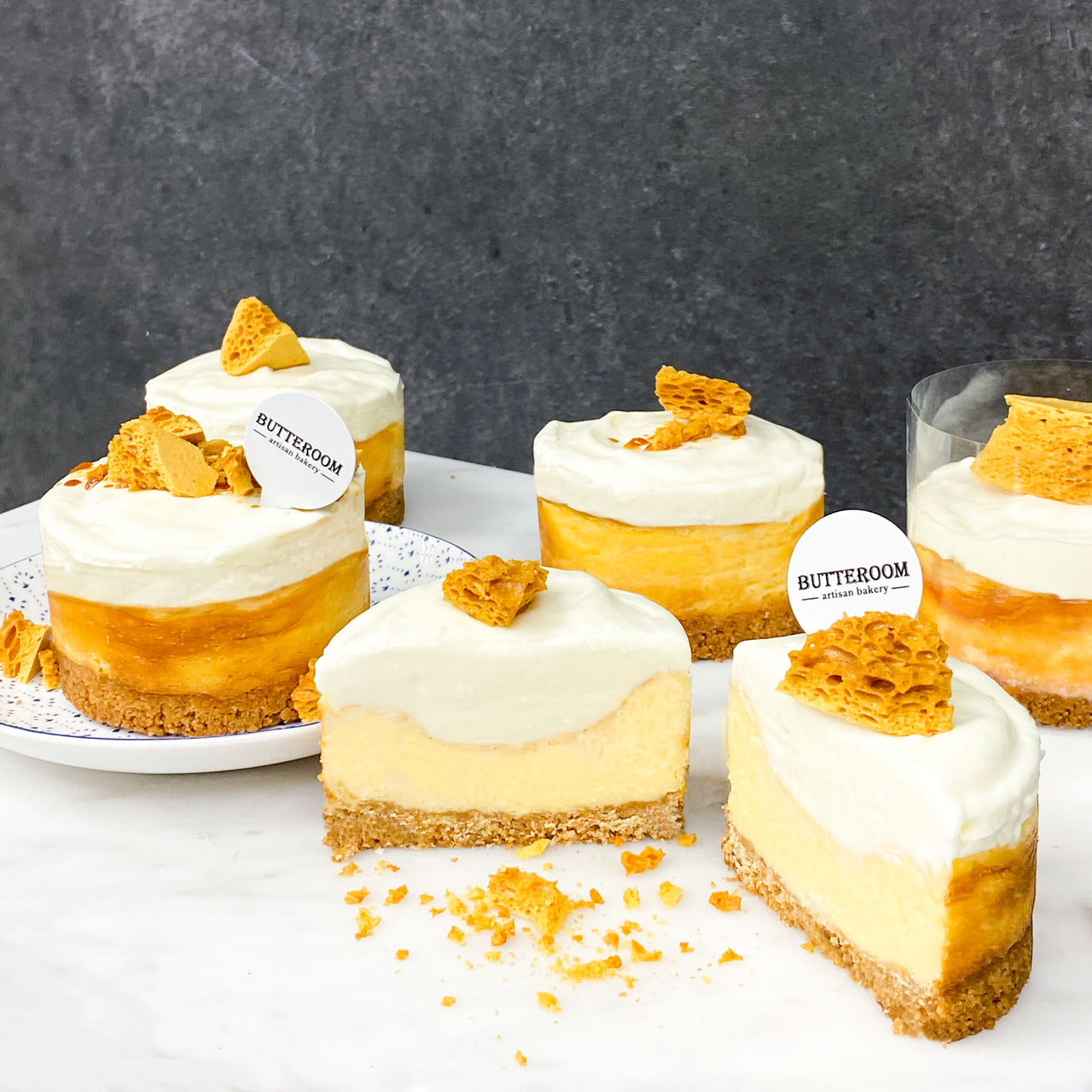 上課時間:約 3小時
Duration:3 hours
--------
*採用北海道四葉忌廉芝士*
用上數種不同芝士配方,配上香脆法式餅底,再分別用上烘焗法和免焗法製作,伴以手作的焦糖脆糖享用,一款蛋糕包含豐富的味道和口感。
-
*make with Yotsuba Cream Cheese from Hokkaido*
We will use a combination of different cheeses to compliment the crispy french cake base. By using different techniques, scrumptious handmade caramel crunch can be enjoyed with the double cheesecake to enhance the rich flavor and texture.
--------
注意事項/Remarks:
-
*部分程序將會由學員一同製作或由導師示範。
*Particular procedures will be proceeded by participants as team or demonstrated by Instructor
-
*因應天氣炎熱,如路程遙遠建議同學自備冰袋。
*Students are welcome to bring their own ice pack.
-
*由於水果當造季節不同,導師或會轉換其他水果作為餡料,敬請留意。
*Please note that due to different season, instructor may use other fruit for filling without further notice.
--------
每班人數:8-10人
8-10 participants
-
每位可帶走6件 迷你芝士蛋糕
6件 petite double cheesecake / participant
--------
包裝盒/Packaging:
為支持環保,希望同學能自備保鮮盒。
Help save the environment, we encourage participants bring along reusable packing box for the finished products.
--------