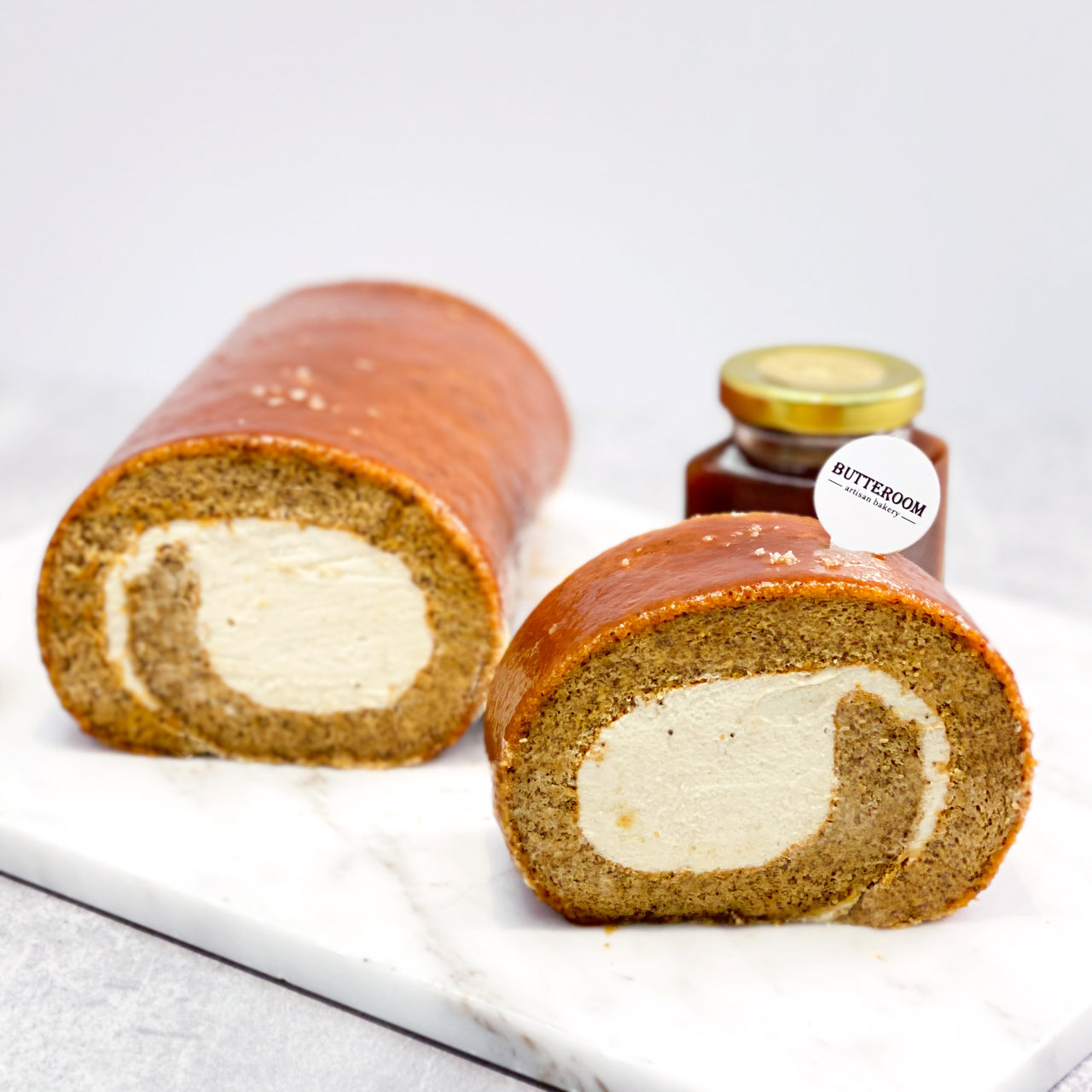 上課時間:約 3小時
Duration:3 hours
--------
焦糖味道的甜點總會令人著迷。
外層是清新茶香味的海綿蛋糕,内餡卷入海鹽焦糖味的香滑忌廉,外層淋上一層濃濃的焦糖醬,灑上一點點法國鹽之花提味。這個課程將教會你如何製作鬆軟的蛋糕和手工製的焦糖醬。
-
This class will guide you through the whole process in making the handmade caramel sauce, tea flavour moist & fluffy sponge cake, the technique of how to roll a perfect roll cake and how to decorate the caramel glaze on top.
--------
注意事項/Remarks:
*由於水果當造季節不同,導師或會轉換其他水果作為餡料,敬請留意。
*Please note that due to different season, instructor may use other fruit for filling without further notice.
-
*因應天氣炎熱,同學可自備冰包。
*Students are welcome to bring their own ice pack.
-
*部分程序將會由學員一同製作或由導師示範。
*Particular procedures will be proceeded by participants as team or demonstrated by Instructor
--------
每班人數:8-10人
8-10 participants
-
One 8" roll and a bottle of mini caramel sauce / participant
--------
包裝盒/Packaging:

為支持環保,希望同學能自備保鮮盒 (
不少於 7"闊 x 10"長 x 4"高)
Help save the environment, we encourage participants bring along reusable packing box for the finished products.
Recommend box size : 7" width x 10" length x 5" height
--------