香蒜牛油芝士麵包環 & 黑糖錫蘭肉桂麵包環 | Garlic Butter and Cheese Bread Wreath & Dark Brown Sugar Ceylon Cinnamon Bread Wreath
Eva Chan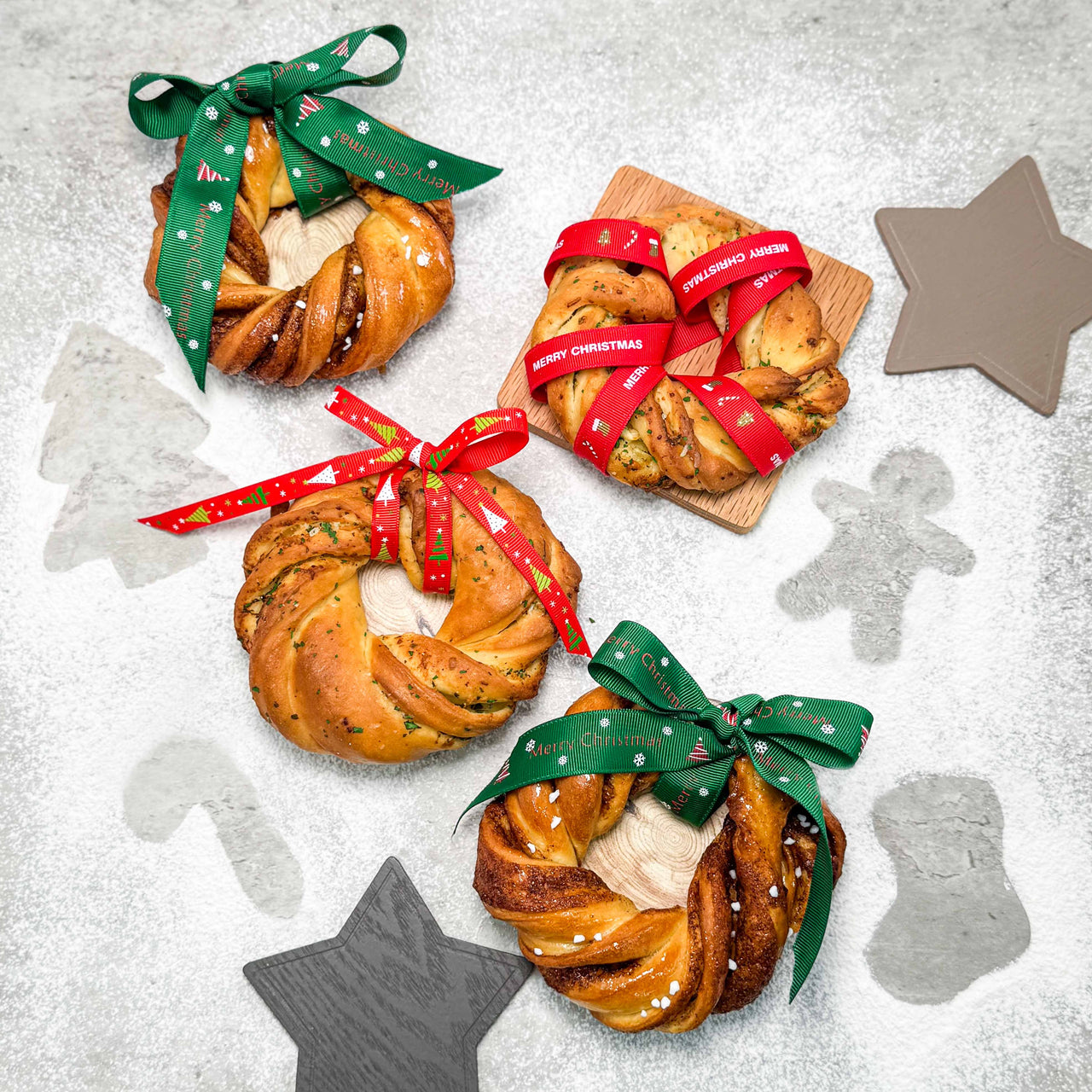 《創作麵包課程》
香蒜牛油芝士麵包環 & 黑糖錫蘭肉桂麵包環
Garlic Butter and Cheese Bread Wreath & Dark Brown Sugar Ceylon Cinnamon Bread Wreath
上課時間:約 3.5 小時
Duration:3.5 hours
--------
一個課堂教你做出兩種口味~
還有既美味又好看充滿節日氣氛的麵包環造型!
外脆内軟的手作麵包,包入滿滿手製的濃香蒜茸牛油芝士和用上大量錫蘭肉桂和黑糖製作的内餡,造型成一個個可愛的麵包環。
一整盤新鮮出爐的手製麵包,簡單易做的食譜,是最適合和家人朋友在佳節派對中一同分享!
-
--------
注意事項/Remarks:
-
*所有課堂一經報名不能取消或改期,敬請留意。
課堂過程中不准錄影錄音。
*All bookings are are non-refundable and rescheduling. No video and audio recording during class. 
-
*部分程序將會由學員一同製作或由導師示範。
*Particular procedures will be proceeded by participants as team or demonstrated by Instructor
-
*由於食材當造季節不同,導師或會轉換其他食材作為餡料,敬請留意。
*Please note that due to different season, instructor may use other ingredients or fruit for filling without further notice.
--------
每班人數:8-10人
8-10 participants
-
每位可帶走每款各四件迷你麵包捲 & 1份手製蒜香牛油抹醬
4pcs of each flavour bread wreaths & 1 pack of garlic butter spread  / participant

--------
包裝盒/Packaging:
為支持環保,希望同學能自備保鮮盒。
Help save the environment, we encourage participants bring along reusable packing box for the finished products.

--------